One of the most beloved aesthetic medicine treatments among celebrities is the so-called oxygen facial. It helps people all over the world to maintain the attractive appearance of their skin in a non-invasive way.
So, what exactly is oxygen facial? How does it work? What are its expected results? How long does it last? What brands offer oxygen facials? How much do they cost? And, finally, what are their main benefitsWell, let us find answers to all the above-mentioned questions right away!
we start: In some cases, oxygen facial treatment might be effectively combined with other skincare treatments, such as the usage of dermal fillers, mesotherapy solutions, or PDO threads.
What Is Oxygen Facial Treatment?
Oxygen facial treatment is a procedure of aesthetic medicine that aims to enhance the overall condition of a patient's skin. More precisely, it is the delivery of highly concentrated molecules of oxygen to a patient's epidermis with the help of a special technique.
Under normal circumstances, the usage of oxygen facials is suitable for all skin types, including fatty, dry, and sensitive skin. It is an exceptionally safe treatment that provides a patient with an attractive and youthful appearance without causing any adverse reactions.
How Does Oxygen Facial Treatment Work?
In most cases, oxygen facial therapy is performed as a part of a skin spa by a dermatologist, cosmetologist, or any other skincare specialist. However, it might also be performed at home as a part of a patient's personal self-care routine.
When performed by a skincare specialist, oxygen facial treatments works as follows:
Firstly, a skincare specialist cleanses and exfoliates a patient's face;

Secondly, an actual procedure is performed with the help of a special wand that allows spraying highly concentrated molecules of oxygen facials to a patient's epidermis;

Thirdly, a skincare specialist might also apply a special hyaluronic acid serum to the area of the treatment as soon as the procedure of oxygen facial administration is over.
The above-mentioned procedure is absolutely non-invasive and does not usually cause any feeling of discomfort or pain. On average, it lasts up to one hour and allows a patient to return to their usual lifestyle (and even apply makeup) right after leaving the skincare specialist's office.
What Are the Expected Results After Oxygen Facial Treatment?
Under normal circumstances, the administration of oxygen facial works without requiring any post-treatment downtime. In other words, it provides a patient with immediate results that become visible as soon as the procedure is over.
However, the maximum results of the treatment might become visible up to six days after the oxygen facial administration. The main reason for it is that this time might be required to accelerate blood circulation and collagen production in skin cells.
The treatment usually provides a patient with smoother and plumper skin. Its main results are mentioned below.
Radiance
The usage of oxygen facials creates radiant skin. Regardless of a patient's skin type, the treatment provides a patient's overall appearance with an attractive, youthful, and natural-looking glow.
Hydration
By means of accelerating collagen growth, oxygen infusion to the outer layer of a patient's face leads to the creation of well-hydrated skin. In other words, it effectively moisturizes skin cells.
Smoothness
Apart from creating well-moisturized and glowing skin, the usage of oxygen facials also helps to reduce the appearance of fine lines and wrinkles around the facial oval. Thus, it helps a patient acquire smooth skin.
Attractive Tone
One of the main characteristics of healthy skin is an attractive tone. It might be effectively achieved by the way oxygen facials work. Therefore, substantially improve uneven skin tone.
Calming of Acne
Due to the power of oxygen to accelerate wound healing. Accordingly, oxygen facial infusion has the power to activate skin cell regeneration and, therefore, calm acne by minimizing the appearance of acne scars and other blemishes.
Removal of Dead Skin Cells
Last but not least, the usage of oxygen facials helps a patient to get rid of dead skin cells. This way, it profoundly treats congested pores, especially when used in a combination with other treatments of deep cleansing.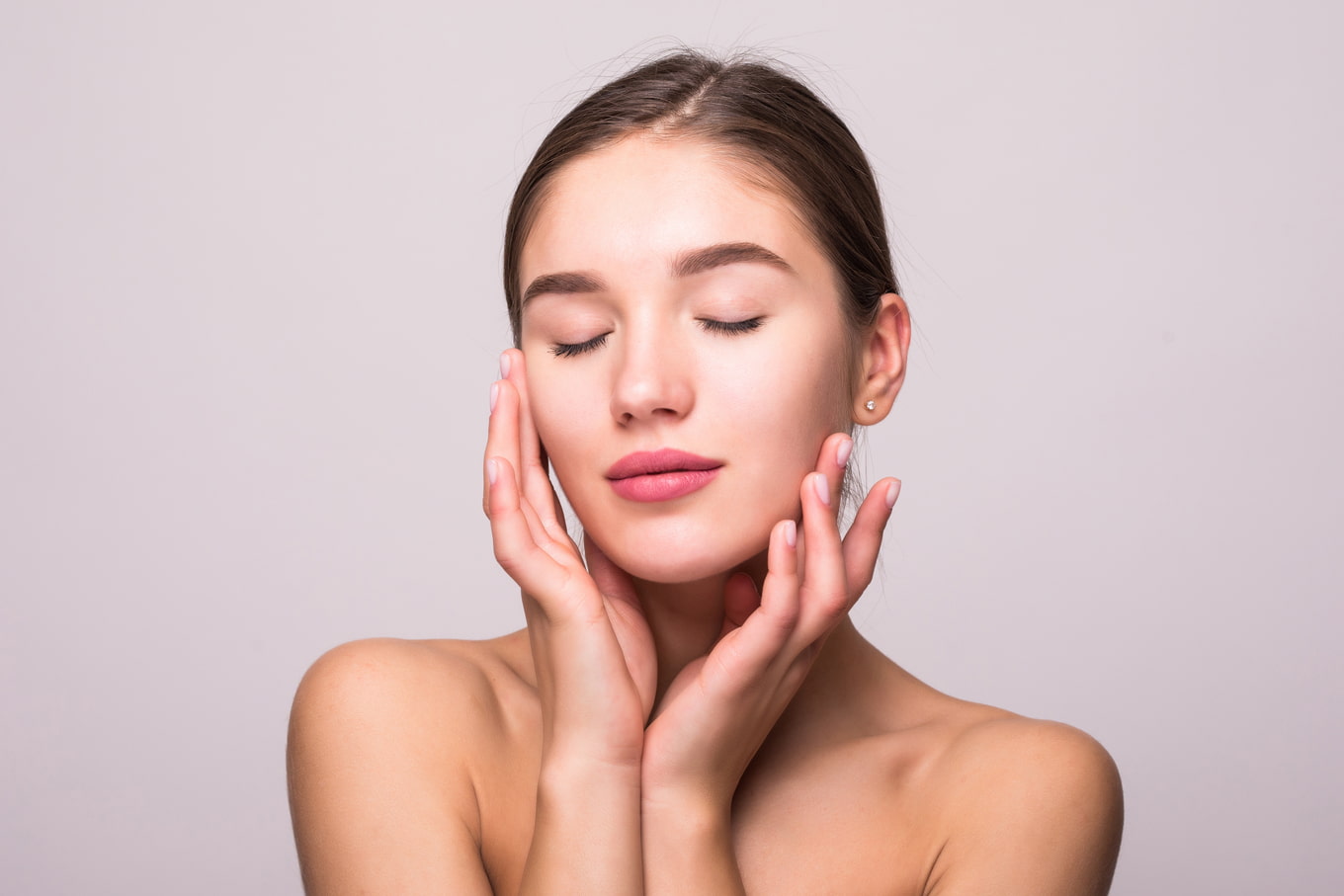 How Long Does the Result of Oxygen Facial Treatment Last?
Depending on the individual peculiarities of each patient, the result of the skincare treatment that involves the administration of oxygen facials might last up to one month. Moreover, it might be substantially prolonged by periodical touch-up treatments and proper skin routine.
Among the main things that define how long the result of a facial oxygen treatment will last are the current health condition, skin type, and age of a patient. As well, such damaging factors as heat or sun damage to the skin's surface might influence the duration of the treatment's result.
Please note: The exact duration of the effect after oxygen facial treatment is strongly individual. However, it belongs to aesthetic procedures with temporary and rather short-term results.
Looking for information on Danger Zones of Dermal Filler Injection Sites on the Face? Then you should visit our article and read it.
What Brands Offer an Oxygen Facial?
These days, oxygen facials are offered by a wide range of brands. While some of them produce pure oxygen, others combine it with essential nutrients (for instance, hyaluronic acid or botanical extracts) to ensure even better results and offer a quick fix for numerous skin issues.
Based on numerous oxygen facial reviews, these brands are among the most popular ones:
Skin Inc;

Ceutisome;

Omorovicza;

And so on.
On top of that, a great number of dermatologists, cosmetologists, and other skincare specialists offer unique nutritive cocktails based on high-pressurized oxygen to ensure a patient with younger-looking skin.
Please note: Depending on your individual skin condition and desired results, a skincare specialist will select the most suitable oxygen facial treatment for you.
How Much Does an Oxygen Facial Cost?
The price of oxygen infusion facial treatment depends on a number of factors, such as the geographical location of the clinique, the qualification of a skincare specialist, and the product that is going to be used.
On average, however, a single treatment with the help of oxygen facials might cost you around $100. Due to the fact that it is a procedure of aesthetic medicine, it is not usually covered by health insurance.
What Are the Benefits of Oxygen Facial Treatment?
Almost each and every oxygen facial review mentions it to be a safe and effective treatment that helps a patient to acquire healthy skin. Its advantages made it one of the most popular procedures of aesthetic medicine these days.
Below, you will find a list of the most important oxygen facial benefits. Let us take a closer look at them.
Non-Invasiveness
One of the benefits of oxygen facials that differentiates them from other cosmetic products is that they are administered in an absolutely non-invasive way. Namely, a skincare professional does not penetrate a patient's skin with the help of a needle while enriching it with oxygen.
Natural-Looking Result
Oxygen facials improve the appearance of fine lines and wrinkles, hydrate skin tissues, and help them to acquire an attractive glow in an exceptionally natural-looking way. They provide a patient with a subtle result without any note of artificiality.
Absence of Side Effects
Lastly, oxygen facial side effects are usually little to none. Namely, the treatment that enriches a patient's skin with oxygen does not usually cause any kind of skin irritation, redness, itching, swelling, or bruising. As well, it does not normally cause any pain.
A Bottom Line
So, what is an oxygen facial treatment? Well, it is a non-invasive, safe, and effective procedure of aesthetic medicine with a great number of benefits. It is a way out for those patients who would like to achieve young-looking, attractive, and glowing skin. So, how about giving it a try yourself?
P.S. Please make sure to consult with your healthcare provider before undergoing oxygen facial treatment.