Did you know that Botox treatments are on the list of the most popular facial procedures? Together with dermal filler injections and mesotherapy therapies, they help a patient to remain attractive at any age. One of the main indications for Botox injections is the reduction of dynamic wrinkles in the forehead. But how long do the results of this treatment last? Let us figure it out together!
ON A SIDE NOTE:
Botox belongs to products intended for professional use. Therefore, only a certified healthcare provider with a valid medical license is eligible to purchase Botox online.
General Information About Botox
Above anything else, let us go through the general information about Botox. What is it? Who manufactures it? What composition does it have? When to inject it? What are its contraindications? What side effects might it cause? And, last but not least, what are its expected results? Below, you will find the answers to all these questions!
Welcome to BeautyDermal's enlightening blog post, "How Long Does Dysport Last in the Forehead?" Discover the lasting effects and benefits of Dysport treatments for forehead wrinkles, equipping you with essential insights to maintain a youthful and smooth appearance.
What Is Botox?
Botox is an exceptionally safe, highly effective, and long-lasting muscle relaxant. With more than thirty years on the market, it has already won the hearts of healthcare providers and their patients all over the world. It is also worth noting that Botox is probably the most popular brand in its category.
ON A SIDE NOTE:
According to recent statistics, Botox is the number-one brand used to reduce contraction in body and facial muscles of different sizes.
Who Manufactures Botox?
The manufacturer of Botox is Allergan (now a part of AbbVie). It is a global pharmaceutical giant that combines innovation and experience while producing its products. Allergan has gained a substantial level of trust among healthcare providers and their patients worldwide.
ON A SIDE NOTE:
Other well-known products produced by Allergan include Belkyra, CoolSculpting, Juvederm, Natrelle, and many other pharmaceutical solutions.
What Composition Does Botox Have?
The main ingredient in the composition of Botox is botulinum toxin. While being a naturally-occurring substance produced by the bacterium of Clostridium botulinum, it effectively blocks the nerves attached to the muscles around the injection site and, therefore, treats a wide range of issues related to muscle contraction.
ON A SIDE NOTE:
Other brands based on botulinum toxin include Bocouture, Dysport, Xeomin, and many more. They all have very similar to Botox compositions (but, nevertheless, not identical ones). For instance, Xeomin is the so-called "best friend" of Botox since it is also based on botulinum toxin. However, the version of this botulinum toxin is exceptionally pure).
When to Inject Botox?
Botox should be injected if a patient has any health or aesthetic issues related to muscle contraction. Below, you will find the list of the main medical and cosmetic indications for Botox injections:
All indications for Botox injections might be divided into two groups, namely medical and cosmetic ones:
Medical indications: Muscle spasms, neck pain, overactive bladder, lazy eye, excessive sweating, and chronic migraine;
Cosmetic indications: dynamic wrinkles around the facial oval (including horizontal forehead lines, nasolabial folds, lines between the eyebrows, crow's feet, glabellar lines, and vertical lines around the mouth).
ON A SIDE NOTE:
In most cases, dynamic wrinkles form due to overactive facial expressions combined with the age-related loss of skin elasticity. Unless addressed by Botox treatment or any other aesthetic medicine procedure, they might transform into static wrinkles (which, in their turn, should be treated by an injection of dermal fillers).
What Are the Contraindications to Botox?
Not each and every person is a good candidate for Botox injections. They should not be administered if a patient has any of the following contraindications:
Allergic reactions or hypersensitivity to the toxin of botulinum;
Serious chronic diseases (for instance, poor blood clotting);
Ongoing skin inflamation around the injection site;
Pregnancy and breastfeeding.
ON A SIDE NOTE:
In order to ensure maximal patient satisfaction and minimize the risk of any complications after Botox treatment, a healthcare provider should make sure that a patient does not have any contraindications to the procedure before starting it.
What Are the Potential Side Effects of Botox?
Under normal circumstances, most patients would not notice any side effects after Botox injections. However, it is absolutely normal to experience temporary skin redness, itching, or swelling around the injection site. As well, a patient might also encounter mild painful sensations. Luckily, these side effects have a temporary character and disappear on their own within two to five days after the treatment. Also, they do not usually require any medical supervision.
ON A SIDE NOTE:
If a patient experiences any severe adverse reactions after Botox treatment (such as nausea, vomiting, or severe headache), a healthcare provider should be contacted as soon as possible.
What to Expect from Botox?
The expected results from Botox are very natural-looking. They usually become fully visible within one week after the treatment and last for up to six months. However, their exact duration strongly depends on each individual patient. While some people might enjoy their rejuvenated appearance for only three months after having Botox injected beneath their skin, others claim to notice the results of the treatment for more than one year. Thus, personal Botox results might substantially vary from one patient to another.
ON A SIDE NOTE:
A patient should have realistic expectations regarding the injection of Botox. One should remember that the treatment has the power to substantially enhance their appearance. At the same time, it is pointless to expect that Botox will help you to look like you are twenty years old at the age of fifty.
About the Duration of Botox in the Forehead
Now, let us talk about the duration of Botox results in the forehead. How long do they last? What factors influence their duration? And how to prolong their results? Well, how about answering these questions by checking out the below-mentioned text?
How Long Does Botox in Forehead Last?
Forehead Botox treatment tends to create non-permanent but nevertheless long-lasting results. On average, they might last from three months to one year. For this time period, a patient is expected to enjoy an attractive, youthful, and wrinkle-free appearance, which is achieved through a significant reduction of contraction in the affected body or facial muscles.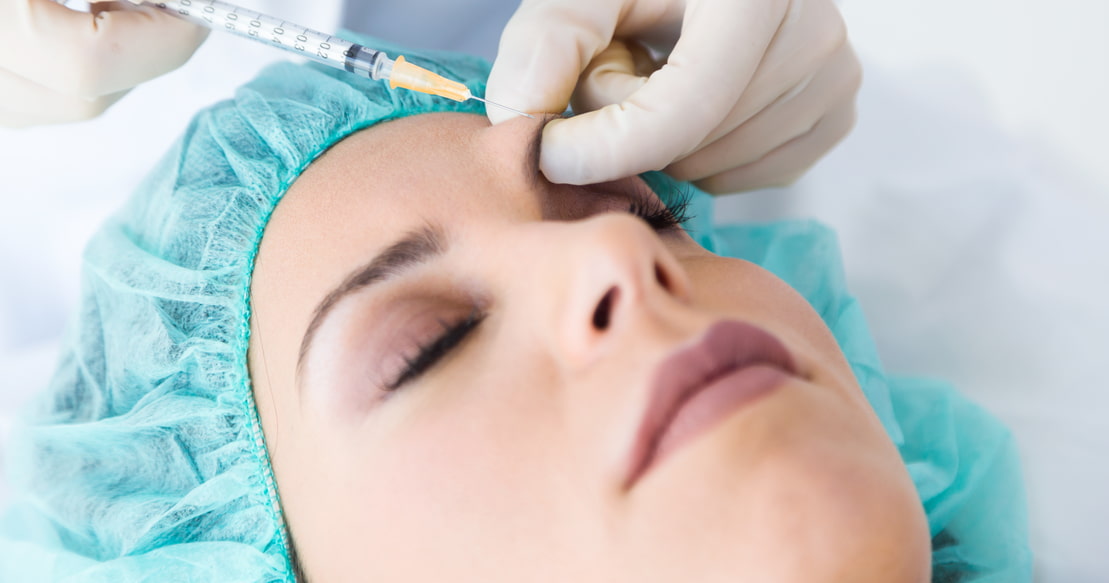 What Factors Influence the Duration of Botox?
The duration of Botox results might substantially vary from one patient to another. The main reason for it is that there exist certain factors that influence it. For instance:
The individual peculiarities of each patient, starting from their current age and ending with their stress levels (they also include the overall health condition, skin type, and even lifestyle of a patient);
The intensity of contraction in the treated muscles;
The number of Botox procedures a patient has already undergone (it is essential to mention that Botox has a cumulative effect, which is why each next treatment might last longer than the previous one);
The number of units that have been administered (usually, forehead Botox is injected in quantities anywhere from ten to fifty units).
How to Prolong the Results of Botox in the Forehead?
The results of Botox in the forehead might be substantially prolonged by a variety of methods. Check out the list of the most effective ones below.
#1. Protect Your Skin from Direct Sunlight
Due to the fact that direct sunlight might be damaging to the skin, it is essential to stay away from direct sunlight and use a special sunscreen cream around the injection site after forehead Botox treatment. This way, one will be able to maintain smooth skin for a longer time period.
#2. Avoid Excessive Heat
Excessive heat is also far away from being beneficial for the skin. Thus, a patient should avoid taking hot baths or visiting saunas for at least several days after treating forehead lines (and other facial wrinkles) with the help of Botox in order to prolong its results.
#3. Control Your Facial Movements
Since overactive facial movements accelerate the appearance of dynamic wrinkles in the forehead, they should be strictly controlled after the injection of Botox. Most patients who have undergone the treatment claim that the control of their facial movements is an effective method of prolonging the way Botox works.
#4. Do Not Wear Heavy Makeup
It is also essential not to wear heavy makeup for at least a couple of days after Botox injections. By doing so, a patient will help to keep their muscles relaxed and, therefore, maintain the results of the treatment for exceptionally long periods.
#5. Undergo Follow-Up Injections
Last but not least, it is recommendable to adhere to a certain schedule of Botox injections. By means of undergoing them from time to time, a patient will be able to enjoy Botox results for as long as possible. According to the vast majority of healthcare providers, it is the most effective method among all the other ones mentioned above.
Curious about the true longevity of Botox effects? Look no further than the BeautyDermal Blog, where we reveal the hidden truths behind this popular cosmetic treatment. Discover the science behind Botox and unravel the secrets of its remarkable results.
A Bottom Line
Hopefully, the above-mentioned article has helped you to find an answer to the question of how long does a Botox injection last. So, how about trying it out yourself?