According to a great number of healthcare providers and their patients, Juvederm is the number one brand when it comes to lip fillers. With its help, thousands of people worldwide acquire attractive, juicy, and full lips in a minimally-invasive and safe way.
However, Juvederm lip filler treatment does not provide a patient with permanent results. Similar to the effect of other dermal fillers, it fades away with time. So, how long does Juvederm filler last in lips? Let's find an answer to this question together!
BEFORE WE START:
If you would like to buy Juvederm online, check out the assortment of BeautyDermal.
Here, you will be able to find a great selection of authentic aesthetic solutions for reasonable prices and with convenient delivery options.
About Juvederm from A to Z
"Face your day your way," – these words on the Juvederm website fittingly reflect the brand's philosophy. By means of combining profound experience and the newest innovation in the aesthetic field, Juvederm produces a wide range of dermal fillers for facial enhancement and rejuvenation.
Below, you will be able to find the essential information on the brand. So, let's delve into the world of aesthetic beauty with Juvederm!
What Is Juvederm?
Juvederm is a brand of soft tissue fillers designed to improve the overall quality of a patient's skin. The exceptional quality, high effectiveness, and long-lasting duration of its products have won the hearts of healthcare providers and their patients all over the world.
Who Manufactures Juvederm?
Allergen (which is now a part of AbbVie) is a global pharmaceutical corporation that manufactures Juvederm. While having an exceptionally high credit of trust, it produces a number of brand-name products from the field of aesthetic medicine (for instance, Botox, Belkyra, or Celluvisc).
What Dermal Fillers Does Juvederm Family Include?
The Juvederm family includes several premium dermal fillers, namely:
The basic difference between the two above-mentioned Juvederm lines lies in the cross-linking technology they employ to bind the molecules of hyaluronic acid.
BeautyDermal.com presents an insightful blog post that delves into the often-misunderstood topic of how long Botox truly works. This comprehensive guide unravels the secrets surrounding the duration and effectiveness of Botox treatments, providing readers with a deeper understanding of this popular cosmetic procedure.
What Is the Composition of Juvederm?
Juvederm fillers have exceptionally qualitative composition. They are based on cross-linked hyaluronic acid of non-animal origin. It functions as a powerful skin moisturizer and effectively substitutes the naturally occurring hyaluronic acid, the levels of which decrease as a person gets older.
Another component frequently included in the composition of Juvederm is lidocaine hydrochloride. It works as a local anesthetic that effectively numbs the treatment area and, therefore, make it as convenient as possible.
What Are the Indications for Juvederm Injections?
The main indications for Juvederm injections include the treatment of fine lines, folds, and wrinkles. These are the skin creases that appear on a patient's face as a result of the aging process and the loss of collagen connected to it. They are nasolabial folds, crow's feet, marionette lines, and so on.
As well, Juvederm injections are effective when it comes to the reduction of acne scars, correction of facial asymmetry, augmentation of certain facial parts (for instance, cheeks or chin), or enhancement of the lips. These facial appearance improvements become possible due to the power of dermal fillers to accelerate the natural production of collagen and elastin.
When Not to Inject Juvederm?
An injection of Juvederm should not be performed if a patient has any of the following contraindications to the treatment:
An allergy to botulinum toxin;
A serious chronic disease;
Ongoing skin inflammation around the injection site.
As well, healthcare providers recommend to postpone Juvederm treatments if a patient is currently pregnant or breastfeeding.
What Are the Side Effects of Juvederm?
The side effects that occur after the injection of Juvederm are little to none. Still, some patients claim to experience minimal swelling, itching, or redness around the injection site. As well, temporary painful sensations might appear after the procedure. Under normal circumstances, these side effects fade away on their own within a couple of days after the treatment and do not require any medical help.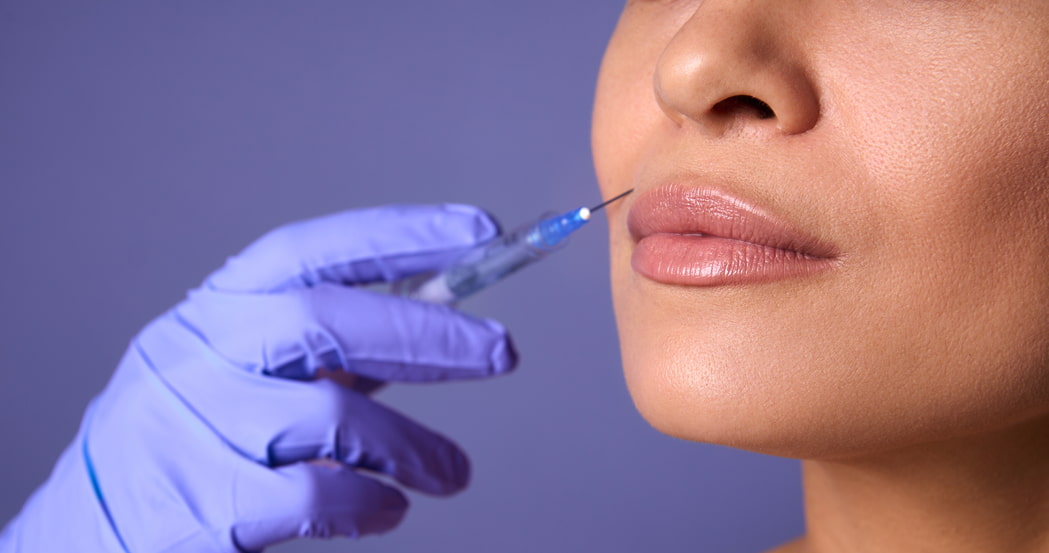 Looking for comprehensive information about mesotherapy and its before-and-after treatment peculiarities? Look no further than BeautyDermal's informative blog post. Explore the concept of mesotherapy, its benefits, and how it works to rejuvenate your skin and address various concerns. Gain insights into the specific steps involved in mesotherapy treatment and what to expect during and after the procedure. Discover real-life before-and-after photos showcasing the transformative results of mesotherapy. BeautyDermal provides expert guidance and valuable tips to ensure you make informed decisions about your mesotherapy journey. Don't miss out on this valuable resource. Visit their website today to learn more about mesotherapy before and after treatment peculiarities.
What Is the Expected Result of Juvederm?
The expected result of Juvederm is instantly visible, natural-looking, and long-lasting. Even if you inject small amounts of the product, you might be able to achieve profound improvement in your overall appearance. Unless prolonged with periodical maintenance treatments, Juvederm fillers last from nine to twelve months on average. However, their exact duration strongly depends on the individual peculiarities of each patient.
Peculiarities of Injecting Juvederm Into Lips
Juvederm is one of the brands that create the best results when it comes to lip augmentation. Most patients claim to notice profound enhancement of their lip tissues right after the Juvederm lip filler procedure. Below, you will be able to find answers to the most popular questions regarding the procedure.
What Juvederm Fillers Might Be Injected Into Lips?
The most popular Juvederm lip fillers are Juvederm Ultra Smile and Juvederm Volbella. They both might be used to add more volume and more definition to top and bottom lips. As well, Juvederm Ultra Smile and Juvederm Volbellan might be used to moisturize lip tissues and smooth wrinkles in the perioral area of a patient's face.
At the same time, a wide range of other dermal fillers in the Juvederm family might also be used as the additional treatment for the lips. For instance, a syringe of Juvederm Ultra 2 might create increased volume of the thin lips in an exceptionally natural-looking and attractive way.
How Does Juvederm Enhance Lips?
While answering the question of how do Juvederm lip fillers work, it is essential to mention that their working principle is primarily based on the power of hyaluronic acid to attract moisture to the cells. Right after being injected into the lip mucosa, Juvederm lip fillers start to hydrate the lips in a quick and effective way. This way, they smooth their texture and make it look more attractive.
As well, Juvederm lip filler solutions functions as accelerators of natural collagen and elastin in the lips. This way, they effectively nurture the lips "from within." Even a single syringe of the product is capable to create profoundly improve the appearance of the lips.
What Are the Contraindications to Juvederm Lip Injections?
A patient should not undergo the procedure of a Juvederm lip filler injection in case of having any general contraindications to the Juvederm treatment that are mentioned above. As well, the procedure should not be performed if a patient has noticed any ongoing infection around the lips (such as herpes). On top of that, a patient might have other individual contraindications to Juvederm lip injections, which have to be defined by healthcare providers before the procedure.
What Adverse Reactions Might Appear After Administering Juvederm Into Lips?
Probably the most common adverse reactions after the administration of a Juvederm lip filler products are itching and swelling around the lips. As well, a patient might notice some lumps and bumps at the injection site. These adverse reactions do not usually carry any serious risks. However, a patient should contact a healthcare provider in case of having any of them after the procedure.
How Long Does Juvederm Last in Lips?
Juvederm lip fillers last from several months to a couple of years. Their exact duration depends on a combination of the below-mentioned factors:
Individual peculiarities of a patient;
The type and volume of a Juvederm filler that has been injected;
The technique that has been used by a healthcare provider;
The number of lip filler treatments that have already been performed;
The patient's adherence to the after-treatment rules.
Most patients claim to experience Juvederm lip filler results for about a year.
What Are the Methods to Prolong the Result of Juvederm Lip Injections?
The most effective way to prolong the result of Juvederm lip injections is to undergo touch-up treatments from time to time. In most cases, a patient is might schedule a new appointment with a healthcare provider as soon as the result of a previous one starts to fade away. As well, it is recommended to avoid direct sun exposure and use a lip balm with SPF to make the result of the treatment last as long as possible.
A Bottom Line
All in all, Juvederm is an advantageous brand of lip fillers with exceptionally long lasting results. Feel free to try it out yourself to achieve attractively shaped and nicely contoured lips in a minimally-invasive way!
P.S.
If you are a certified healthcare provider looking for a beneficial place to order dermal fillers online, simply rely on BeautyDermal!