Do you know what unites Xeomin and Botox? They belong to injectable treatments based on botulinum toxin. But what is the difference between them? And which one, Xeomin or Botox, is safer in your individual case? Let us search for answers to these questions by going through the below-mentioned article!
A Safety Note
Xeomin treatments should never be mixed with Botox treatments. Despite the fact that both cosmetic treatments are based on botulinum toxin, they cannot be used in combination. Otherwise, a number of unwanted complications might occur.
Putting Xeomin and Botox Side-to-Side
Xeomin and Botox are the brands of medical and cosmetic treatments that function as powerful muscle relaxants. They both are characterized by exceptional safety, strong effectiveness, and high-quality composition based on botulinum toxin.
So, how about putting these botulinum toxin injections side-to-side? Below, you will be able to compare and contrast their manufacturers, compositions, working principles, indications, contraindications, possible side effects, and expected results.
PLEASE NOTE:
Apart from Xeomin and Botox, there exists a wide range of other treatments that use botulinum toxin as the main active ingredient in their composition. They are Azzalure, Bocouture, Dysport, and many more. All of them might be purchased on BeautyDermal.
Manufacturers
Xeomin and Botox have high-quality manufacturers. They both are produced by global pharmaceutical corporations that combine profound experience and innovative technology. More precisely, Xeomin treatment is manufactured by Merz, while Botox treatment is produced by Allergan (now a part of AbbVie).
Thus, both Xeomin and Botox belong to the most qualitative botulinum toxin injections available on the pharmaceutical market these days. While their manufacturers are highly trusted by thousands of healthcare providers all over the world.
PLEASE NOTE:
It is almost impossible to compare and contrast the manufacturers of Xeomin and Botox since both Merz and Allergan belong to the most popular producers of pharmaceutical products in the field of aesthetic medicine.
Compositions
Xeomin and Botox are FDA-approved treatments with high-quality compositions. They both are based on botulinum toxin (type A), which is a naturally occurring substance produced by the bacterial species of Clostridium Botulinum.
The main difference between the compositions of Xeomin and Botox is the following: Xeomin is the so-called "naked" injectable that does not contain any additional elements apart from botulinum toxin. While Botox, in its turn, contains accessory proteins clustered around botulinum toxin molecules.
PLEASE NOTE:
Due to the fact that Xeomin is a "naked" form of botulinum toxin without any additional elements, it does not have to be stored in the refrigerator. In other words, its storage conditions are a little bit simpler if compared to the ones of Botox.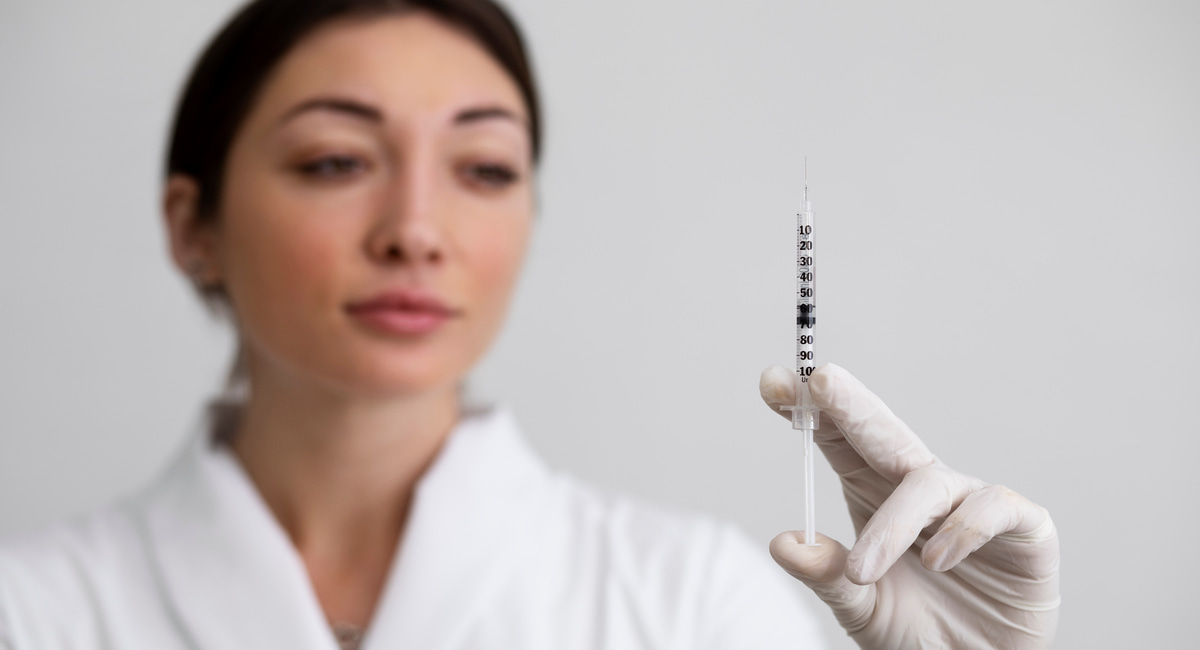 Working Principles
The working principle of a Xeomin injection is quite similar to the one of a Botox injection. As soon as botulinum toxin gets intramuscularly injected into the human body, it starts to temporarily block nerve signals attached to muscles around the intended treatment site, leading to muscle relaxation.
Due to the fact that blocked nerve signals have the capability to regenerate with time, the duration of muscle relaxation created by Botox or Xeomin depends on the number of botulinum toxin units administered during the procedure.
PLEASE NOTE:
In some cases, patients might develop antibodies to Botox or Xeomin. If it happens, their bodies won't respond properly to injections of botulinum toxins and, therefore, won't let the targeted muscles relax in a proper way.
Indications
Botox and Xeomin injections are FDA-approved treatments that might be used to take care of different health and aesthetic issues related to muscle contraction. More precisely, both products have the power to treat:
Excessive drooling, excessive sweating (also known as hyperhidrosis), overactive bladder, lazy eye, cervical dystonia, chronic migraine, and other health issues;
Dynamic wrinkles all over the facial oval (including nasolabial folds, crow's feet, marionette lines, forehead lines, wrinkles between the eyebrows called glabellar lines, and other aesthetic issues.
PLEASE NOTE:
Due to their power to take care of facial lines and wrinkles as a part of their on- and off-label usage, Botox and Xeomin might be seen as minimally invasive alternatives to plastic surgery that aims to rejuvenate and enhance the overall appearance of a patient.
Contraindications
Xeomin and Botox injections address a wide range of medical and cosmetic purposes in a minimally invasive, safe, and effective way. However, they should not be used under any of the following circumstances:
If a patient has allergic reactions to any component of the product;
If a patient experiences an ongoing irritation of the skin around the intended treatment area;
If a patient lives with a serious chronic disease (for instance, poor blood clotting).
PLEASE NOTE:
It is also not recommended to undergo cosmetic treatment with the help of Xeomin or Botox during pregnancy or breastfeeding. Despite the fact that most patients do not notice any negative effects from botulinum toxins during these life periods, the delay of their administration will minimize the risks of any unwanted complications.
Possible Side Effects
Under normal circumstances, the treatment that involves Xeomin and Botox does not cause any serious adverse reactions. However, a patient might experience the following side effects for a few days after the treatment:
Trouble breathing;
Difficulty swallowing;
Skin irritation and pain around the targeted facial muscles.
PLEASE NOTE:
In most cases, the above-mentioned side effects do not carry any serious health risks. They tend to fade away in two to five days after the treatment and do not require any medical supervision. Still, a patient is recommended to inform a healthcare provider in case of noticing any of them.
Expected Results
Just like the Xeomin treatment, the Botox treatment does not create permanent results. Depending on their current health condition, skin type, and age, patients might expect to enjoy them for a time period that varies from several months to one year.
In most cases, Xeomin and Botox provide patients with results that last for six months. Furthermore, they might be substantially prolonged by periodical touch-up treatments performed from time to time. Thus, it might be beneficial to develop an individual treatment schedule with a healthcare provider.
PLEASE NOTE:
No matter whether it has been used to reduce fine lines and wrinkles or treat muscle spasms, Xeomin and Botox cannot provide patients with enduring muscle relaxation. The main reason for this is that the human body has the tendency to regenerate with time.
A Detailed Botox vs. Xeomin Comparison
After putting Xeomin and Botox side-to-side, how about comparing both products in detail? Below, you will be able to see the similarities and differences between Xeomin vs. Botox. Which is safer? And which is more effective? Finally, which is more beneficial in your individual case? Let us find it out together!
PLEASE NOTE:
If you would like to try out a Xeomin or Botox injection, buy online on BeautyDermal. This way, you will be able to take advantage of the best possible wholesale offer and get the necessary products delivered to your door.
Similarities
The main similarities between Xeomin and Botox include:
Xeomin and Botox are based on botulinum toxin (type A);
Both products treat similar health and aesthetic issues (starting from excessive sweating and ending with facial lines and wrinkles);
Neither Xeomin nor Botox should be used if a patient is allergic to any component of the treatment, has an ongoing skin irritation around the injection site, or lives with a serious chronic disease;
Both products have identical side effects. They might cause trouble breathing, difficulty swallowing, or skin irritation around the injection site;
Xeomin and Botox create non-permanent results that last for six months on average (unless prolonged by periodical touch-up injections).
Differences
The main differences between Botox and Xeomin, in their turn, include:
Xeomin and Botox have different manufacturers, namely Merz and Allergan;
Xeomin has an exceptionally pure composition while Botox also contains additional proteins;
Xeomin does not need to be refrigerated (unlike Botox which has to be stored in the fridge).
PLEASE NOTE:
Feel free to order Botox or buy Xeomin online by means of relying on a trustworthy supplier. Only this way will you be able to get an original product of the highest possible quality.
Final Words
All in all, both Xeomin and Botox are powerful muscle relaxants that are used to treat a wide range of health and aesthetic issues in a minimally invasive, effective, and durable way. Moreover, they are equally safe and do not tend to cause any unwanted complications, serious adverse reactions, or unexpected side effects.
If you really want to know more about Botox and its products, then you should read the article Untraditional Injection Spots for Botox. Our pros have written an excellent article about it for our blog.
Thus, feel free to choose any of the two products, and we are sure that you will remain satisfied!
A Safety Note
Similar to other botulinum toxins, Xeomin and Botox belong to products intended for professional use. Thus, only a certified medical professional with a valid medical license (such as a dermatologist, a cosmetologist, or a plastic surgeon) is eligible to buy and administer them.