In a world of cosmetic injectables, Botox solutions have a special place. They are not only extensively used but also strongly beloved by medical professionals and their patients all over the world.
While having a wide range of indications, Botox injections might be applied for treating neck pain, reducing the appearance of forehead lines, or even providing a patient with a brow lift.
Below, you will find detailed information on the Botox brow lift. Let us check out the most important peculiarities of the procedure, such as its cost, treatment protocol, effectiveness, side effects, and so on.
About Botox Treatment in a Nutshell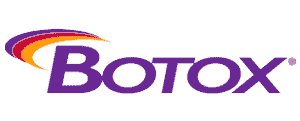 Before we start: Botox injections might be used for both medical and aesthetic purposes. On the one hand, they have the power to treat muscle, lazy eye, cervical dystonia, excessive sweating, and other muscle-related health problems. On the other hand, they might help a patient acquire a youthful appearance by means of taking care of such age-related aesthetic imperfections as cervical dystonia. The below-mentioned information will primarily deal with cosmetic Botox that is used for aesthetic purposes.
Botox treatment is one of the most popular aesthetic procedures all over the world. It provides a great number of people with profound facial rejuvenation and helps them to acquire a more youthful appearance.
So, how about checking out the essential information on Botox by means of discussing its manufacturer, active substance, working principle, and main indications? Let's delve into the world of cosmetic Botox together!
Manufacturer
Botox is a brand of cosmetic injectables that are manufactured by the global pharmaceutical company Allergan. Therefore, it stands side by side with other Allergan's aesthetic solutions such as Belkyra, Juvederm, Natrelle, and so on.
Due to its trustworthy and experienced manufacturer, cosmetic Botox might be defined as an exceptionally qualitative trademark that produces safe, effective, and durable products for minimally invasive enhancement of a patient's face.
Active Substance
The main active substance of Botox is botulinum toxin. It is a neurotoxic protein that is produced by the bacterium of Clostridium botulinum. Interestingly enough, botulinum toxin is dangerous and useful at the same time:
On the one hand, botulinum toxin serves as a cause of botulism, which is a potentially fatal disease that is characterized by blurred vision, trouble speaking, muscle weakness, and even paralysis;
On the other hand, botulinum toxin, which is intramuscularly injected into a patient's body, functions as a basis for a number of medical and cosmetic procedures.
A side note: Botox is not the only brand of cosmetic injectables that are based on botulinum toxin. Such trademarks as Azzalure, Dysport, Xeomin, and so on also employ this neurotoxic protein as their primary ingredient.
Working Principle
The working principle of cosmetic Botox is based on the temporary relaxation of facial muscles. Here is how it works:
After being intramuscularly injected, botulinum toxin starts to affect the muscles in the treatment area by means of temporarily blocking nerve signals connected to them;
It eventually makes the affected muscles stay loose and, therefore, leads to the reduction of such skin imperfections as dynamic wrinkles, sagging skin, or drooping eyebrows.
A side note: In most cases, Botox does not contain lidocaine in its composition. Therefore, a medical professional might apply a topical numbing cream (or, in other words, an anesthetic cream) to the treatment area before injecting botulinum toxin.
Main Indications
The list of the main indications for cosmetic Botox injections is pretty wide. It includes a great number of age-related skin imperfections that appear as a result of overactive muscle activity, such as:
Dynamic wrinkles (for instance, crow's feet, smile lines, severe frown lines, or forehead wrinkles);
Sagging skin around the facial oval (including excess eyelid skin);
Droopy brows;
And so on.
A side note: Botox injections are effectively used to treat fine lines, folds, and wrinkles that appear as a result of overactive muscle activity (the so-called dynamic creases). At the same time, wrinkles that are visible when a patient's face is at rest (the so-called static creases) are preferable to be reduced with the help of dermal fillers.
Botox Brow Lift from A to Z
The Botox brow lift is a solid alternative to a traditional brow lift (which is usually performed in the form of an eyelid surgery). While being a minimally invasive procedure, it is much more affordable, easily performable, and safe.
The procedure assumes the injection of botulinum toxin directly between the brows to relax the muscles underneath and allow the upper forehead muscles to pull the drooping eyebrows back to their original place.
But how much does a non-surgical brow lift with Botox cost? How is it performed? What effect does it have? And, finally, what side effects does it lead to? Let's find answers to these questions together.
Cost
The answer to the question "how much does Botox brow lift cost" is rather ambiguous. The main reason for it is that it depends on a number of different factors, starting from the amount of botulinum toxin units a patient needs and ending with the qualification of a medical professional who performs the procedure.
Among the key factors that define the price of Botox eyebrow lift are:
The extent of the problem a patient would like to treat (naturally, more complex cases are likely to require more expensive solutions);
The geographical location, level, and peculiarities of the clinic where the Botox brow lift is going to be held;
And so on.
A side note: One more essential factor that influences the final price for Botox brow lift is the purchasing price for which medical professionals get botulinum toxin. For instance, it is usually cheaper to order Botox online than to buy it locally. Therefore, medical professionals who purchase botulinum toxin from internet suppliers tend to offer the most reasonable price tag for the Botox brow lift.
The average price for the Botox brow lift equals $600. However, it might vary between $200 and $2.000 depending on a whole number of the above-mentioned circumstances.
Treatment Protocol
The treatment protocol of the Botox brow lift is pretty simple. Here is how it works:
Before the procedure, a medical professional investigates a patient's health condition in order to make sure that they do not have any contraindications to injecting Botox;
Once the investigation of a patient's health condition is over and no contraindications to the procedure are found, a medical professional starts the treatment by means of injecting Botox into specific facial muscles in the brow area with the help of a fine gauge needle;
That's it. A patient is expected to return to their usual lifestyle as soon as the treatment is over. However, a medical professional might still give them several after-treatment recovery recommendations that should be thoroughly followed.
A side note: Among the most basic after-treatment recovery recommendations a patient might receive after the Botox brow lift are: avoid the intake of blood-thinning medications; stay away from rubbing the skin at the injection site; do not undergo direct sunlight, excessive heat, or any other potentially damaging to the skin factor.
Effectiveness
Non-surgical brow lift with the help of Botox injections will not provide a patient with an instant effect. In most cases, it might take botulinum toxin a few hours to start acting and several days to create a visible result.
Therefore, the drooping brow that has been treated with botulinum toxin is expected to go up within a week after the treatment. From this moment on, it should remain in an elevated position for the time period that equals six months.
A side note: The exact duration of the result from the Botox brow lift depends on such individual peculiarities of each patient as their skin tone, type, and condition. 
Once the effect from the Botox brow lift fades away, a patient might schedule a follow-up treatment to repeat the procedure. This way, the result of the botulinum toxin injection might be substantially prolonged.
Side Effects
The Botox lift of eyebrows rarely leads to any serious complications. However, some patients claim to experience the following side effects for the first few hours after the procedure:
Skin redness, itching, and swelling;
Bruising around the injection site;
Numbness of the treatment area;
Headache and other flu-like symptoms;
And so on.
Luckily, these side effects are temporary. Therefore, they tend to disappear on their own within a couple of days after the treatment and do not tend to require any medical supervision.
An important note: In case of experiencing any complications after the lift of the lower or upper eyelid with the help of Botox injections, a patient should contact a medical professional as soon as possible.
You can also read about botox for the smile line. All useful information is collected in one article.
Final Words
All in all, the brow lift with Botox is an effective cosmetic procedure that rejuvenates a patient's overall appearance by means of lifting lower or upper eyelids. While being pretty affordable, effective, and safe, the treatment is extensively performed all around the world.
So, feel free to try it out and prolong your youthful appearance for as long as possible! Stay beautiful at all times!