Hyaluronic acid fillers are among the most popular methods of skin rejuvenation in the twenty-first century; it's mainly caused by the excellent compatibility of this substance with the body tissue, which minimizes the chances of severe adverse reactions dramatically. Just like that, Restylane is considered to be one of the safest options for a sensitive under-eye area, so it is possible to get rid of age-related skin imperfections without the need for a complicated surgical procedure.
Today, we would like to discuss the question many patients ask before the injection session – how long does Restylane under-eye filler last? It is important to understand this aspect of the procedure to be sure the option is suitable for individuals and can fulfill all their needs.At Beauty Dermal, it is possible to not only learn more about Restylane fillers but also to buy Restylane online. Just keep in mind that you cannot do this without a valid medical license.
How Long Do Under-Eye Fillers Last?
Restylane injectables, as well as other dermal fillers, are well-known for their long-lasting results and non-problematic skin improvement. As a nice alternative to cosmetic surgery, this product can guarantee up to a year of effectiveness, which can easily be supported with just one additional injection per year.
Different fillers by the Restylane brand are meant for various purposes, so it is crucial to discuss final aesthetic goals with a licensed professional to make sure the correct option is picked for an individual. What do we mean by saying "different fillers"?
Of course, the injectables mentioned above are just a small part of everything included in the Restylane family, so, once more, we would like to remind you about the importance of pre-treatment consultation during which all patient's needs can be discussed. Also, it is better to mention that to order dermal fillers, you have to be a board-certified specialist; it is impossible to purchase them for home-based usage.
The procedure protocol for the Restylane injection session is similar to other injectable treatments: first, an individual's needs are discussed; next, the skin in the target area is cleaned, and the topical numbing cream is applied on top of it; finally, the product is administered and spread out under the skin evenly with soft massaging moves.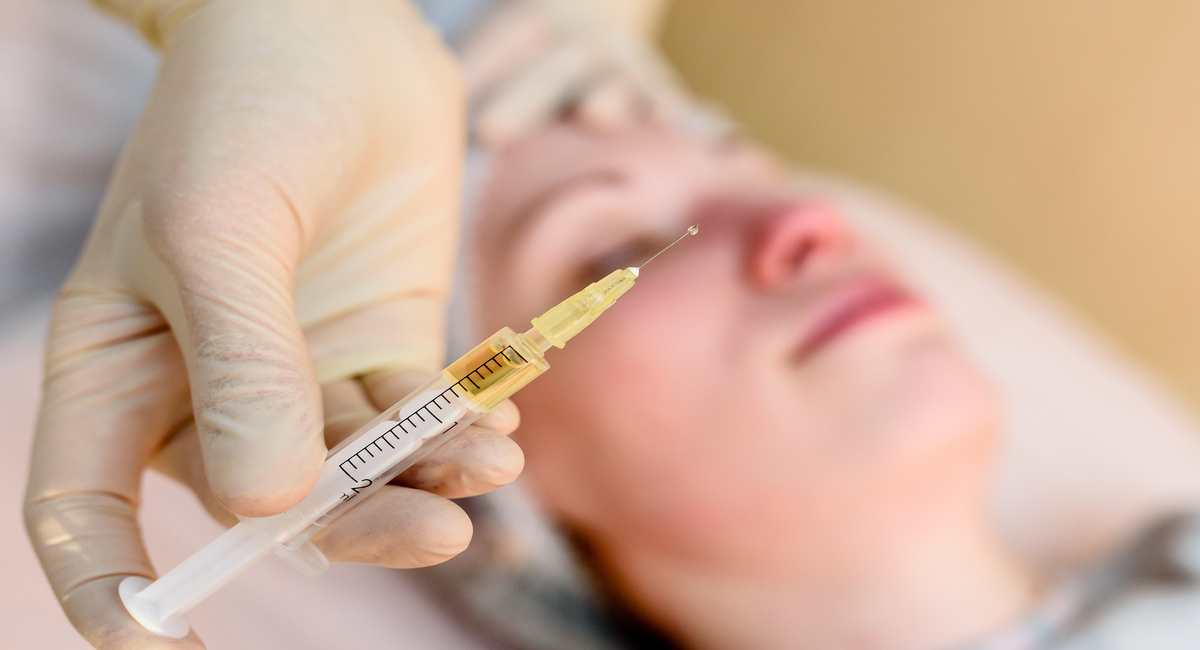 Primary Reasons to Choose Restylane for the Eye Area
The chances of severe adverse reactions are minimal because of safe, biocompatible substances used in the fillers' composition;
The consistency of Restylane injectables is smooth, so the procedure is fast and easy;
It is possible to see the results right after the administration session because hyaluronic acid needs less time to settle;
Long-lasting results allow maintaining younger looks with just one injection per year;
The amount of the remedy is calculated based on an individual's needs, so it is possible to correct the dosage and the administration spot based on a patient's needs.
Which Areas Can I Treat? Dark Circles, Mimic Wrinkles, And Others
Eye filler treatment is a procedure that requires extreme carefulness and excellent knowledge of the facial anatomy; that's the only way the injection session may be performed safely in such a delicate area as the eyes. And now, let's have a closer look at issues that the Restylane filler can solve:
Tear trough treatment;
Under-eye circles reduction;
Dark shadows elimination;
Volume loss restoration around the eyes;
And so on.
Some injectables can also be used for lip augmentation and deep creases reduction, so the eye-hollow treatment is not the only way to use Restylane. A board-certified specialist should define whether fillers by this brand are safe for a patient and, if so, calculate the dosage to reach desired goals quickly.
You may also be interested in the article Changes That Happen to Your Skin in Your 40s. Read it and understand what skin fillers you need after 40 years.
Is It Safe for Me to Use Restylane Dermal Fillers?
As was already mentioned in this article, Restylane belongs among the safest fillers because of its beneficial composition and high-quality ingredients used during the manufacturing process. However, there is always a contraindication for each indication, so many factors should be considered before the administration session. For instance:
Allergic reactions to any components of the ingredients;
Skin damage, irritation, or inflammation in the target zone;
Poor health condition (flu-like symptoms, fever, and so on);
Chronic diseases (diabetes mellitus, epilepsy, etc.);
Pregnancy or breastfeeding periods in women (it is unknown how filler can affect a baby or fetus);
Age less than 18.
In case Restylane eye treatment is not right for you, it's always possible to discuss alternative procedures for skin rejuvenation. Just make sure to discuss all your goals with a medical professional to create the best treatment plan for your individual case.
Reduce Puffiness After the Treatment
Restylane tear trough filler, just as other injectables, can be followed by adverse reactions, which are typically gone in a few days and shouldn't cause too much trouble. Puffiness, itching, bruising, swelling, and other minor inconveniences are the most common for this type of treatment, and it is possible to make them disappear much faster by using some helpful aftercare tips suitable for every patient out there. So, try this:
Apply ice to the treated zone to reduce swelling (it is better not to press it directly to the skin, wrap it in some cloth);
Don't exercise for a day or two to reduce the chances of filler migration;
Avoid overheated places (namely, saunas, hot tubs, solarium, etc.);
Don't massage the injection spot to avoid filler migration;
Stop taking blood-thinning medications and certain herbal supplements before the treatment to avoid severe adverse reactions.
If all recommendations are followed properly, the recovery time should take no longer than two days; however, if you experience any complications, it is better to get in touch with a specialist to discuss an appropriate treatment plan.
To Sum Up. Restylane for the Under-Eye Zone
Restylane fillers are perfectly suitable for such a delicate area as the under-eye zone; thanks to their beneficial composition and safe ingredients included in the filler, it works well for patients with various needs. The procedure itself is fast and isn't followed by severe side effects afterward, and the results' durability may last up to a year (which is quite impressive for a cosmetic procedure). Of course, in order to be sure that this option is right for you, it is important to talk with a medical specialist and listen to their recommendations. Still, Restylane is considered to be one of the safest options for under-eye treatment, so discuss it with a doctor as your procedure of choice.