Did you know that dermal fillers do not just smooth skin imperfections but also stimulate skin regeneration? Indeed, the injection of Juvederm, Belotero, Restylane, or any other well-known dermal fillers has the power to both reduce wrinkles and activate the natural production of collagen.
However, there is no single dermal filler that will provide you with a permanent result. Therefore, it will gradually fade away sooner or later. But is there anything you can do to prolong the effect of dermal fillers? Let us figure it out together.
What Is a Dermal Filler Injection and How Long Does the Effect of It Last?
A dermal filler injection is a minimally invasive procedure of aesthetic medicine that is helpful in a number of cosmetic indications.
While a dermal filler, in its turn, is a gel-like substance that might be based on either natural or synthetic active substance, such as:
Hyaluronic acid;
Calcium hydroxyapatite;
Poly-L-lactic acid;
Polymethylmethacrylate;
Etc.
Moreover, each above-mentioned type of dermal filler might either have or do not have a local anesthetic (such as lidocaine) in its composition.
A side note: Please keep in mind that preparations that are based on botulinum toxin belong to Botox products instead of dermal fillers.
Among the most famous brands of dermal fillers are: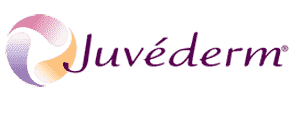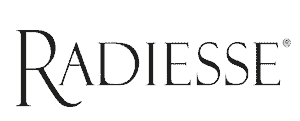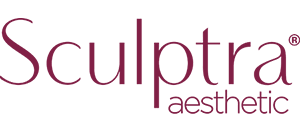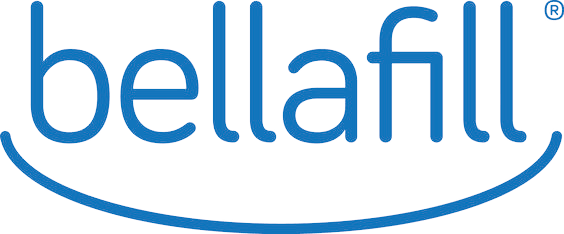 A side note: Hyaluronic acid fillers are the most widely-spread ones these days.
Among the main indications for the administration of injectable fillers are the need to stimulate collagen production, reverse common signs of aging, and treat skin imperfections such as:
Fine lines, folds, and wrinkles;
Thin and dehydrated lips without a clearly visible contour;
Skin depressions;
Lost facial volume;
Etc.
To ensure the safety and the desired outcome of the procedure, a dermal filler should be injected by a knowledgeable health care practitioner with extensive experience in cosmetic treatments. In most cases, the process goes as follows:
Firstly, your individual condition and the desired result will be investigated by a health care practitioner;
Secondly, the treatment area will be cleaned and disinfected. As well, a topical anesthetic might be applied if needed;
Thirdly, dermal fillers will be administered into your dermis with the help of a special needle.
That's it. Under normal circumstances, the above-mentioned process might last from a couple of minutes to one hour. As well, it requires little to no downtime, so you will be able to return to your usual lifestyle shortly after the procedure.
The effect of a facial filler, as well as its duration, depends on a wide range of individual peculiarities of a patient, such as:
Age;
Skin type;
Health condition;
Lifestyle;
Etc.
Moreover, the unique properties of an injected preparation and the professionalism of a health care practitioner make dermal fillers last longer or fade away quicker.
On average, results from facial fillers last from a couple of months to up to two years.
How to Prolong the Result of Dermal Filler Injectable Treatment?
There are several recommendations you might follow to achieve maximum results from dermal filler injections and prolong their duration. Check out the main ones by going through the information below.
Keep a Balanced Diet
Remember, the food you eat reflects the way you look. Therefore, try to keep a healthy diet that contains vitamins, proteins, healthy fats, and other nutritive elements. As well, avoid processed foods and limit alcohol intake. As a result, you will not only prolong the result of treatments that involve dermal fillers but also improve your overall health.
Pay Attention to Your Hydration Levels
We bet you have heard that around 60 percent of the human body consists of water. Therefore, it is of vital importance to pay attention to your hydration levels: drink pure water, keep skin hydrated, and be aware of first dehydration signs (such as dry mouth, fatigue, or drowsiness). This way, you will help your skin to "stay away" from folds, fine lines, and wrinkles after a filler injection.
Practice Thorough Skin-Care
It might be a reasonable option to combine facial filler treatments with a thorough skin-care routine. Make sure to use special cleansers, toners, serums, moisturizers, and creams to prolong the effect of a facial filler. In addition, do not hesitate to visit your dermatologist from time to time to check out the condition of your skin and undergo special treatments if needed.
Minimize Direct Sunlight
These days, it is no longer a secret that the sun's UV rays (as well as the sun's UV light exposures) have a negative effect on the skin's health condition. Moreover, they can substantially diminish facial filler results. Thus, minimize direct sun exposure and apply a sun protection cream to your skin (especially to the areas of the treatments).
Avoid Stress
Stress is one of the leading factors that quickens the aging process. Therefore, the higher levels of stress you have, the shorter period of time the effect of a facial filler will last. Thus, how about incorporating stress-relief techniques and eliminating unnecessary stress inducers on a regular basis? Believe us or not, both your skin and your overall health will definitely say "thank you."
Undergo Minimal Touch-Ups Occasionally
Since dermal facial fillers do not belong to permanent treatments, you will most probably need to undergo minimal touch-ups from time to time to prolong their result. Consequently, follow your individual maintenance plan to keep enhanced and youthful skin for a prolonged time period.
A side note: Your health care practitioner might also provide you with a list of personalized recommendations on how to prolong the effect of facial filler treatments in your individual case.
A Bottom Line
All in all, there is a wide range of things you can do to prolong dermal filler results, starting from a healthy lifestyle and ending with carefully chosen skin-care. So, do not hesitate to put the above-mentioned methods into practice and take advantage of a rejuvenated, hydrated, and attractive appearance after facial filler treatments for a substantial time period!